Online Dollars Can Benefit Montclair
Do you shop or make travel reservations online for your home or business? Great-this is a really painless way to help the easy money add up! Remember it's just a numbers game–so please take a few extra minutes to make those online purchases count. Use the eScrip Online Mall every time you make a purchase. When you do, Montclair receives a percentage of merchant profits. You pay the same prices, shop anonymously and help our school–all with a few clicks! Use this link EVERY TIME you shop: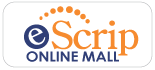 Make it a "favorite" or download the Auto Earn application on your computer today. IMPORTANT CAVEATS • For Montclair to receive the donations – you must access a merchant website from the Online Mall – so go there first. Use the search box to find a merchant, click on your merchant and then start shopping. • Do not use any other link to shop the Online Mall! Other links either don't donate to our school or they do not offer anonymous shopping. • Family, friends and neighbors can shop the Online Mall too. They don't need to join eScrip – just send them to our website to shop through the dedicated link. SHOP–Over 1000 merchants including Apple, eBAY, Nordstrom, OfficeMax, Pottery Barn, etc – If you don't see a merchant just search for it in the search box and remember this ONLY applies to online purchases. If you want to go to a store please refer to a list of local participating merchants first and make sure you credit/debit cards are registered and up to date. TRAVEL – You'll find the merchants listed here plus many more. Just click on Auto & Travel half-way down the Online Mall page on the left then make your reservation and smile as you watch the easy money add up! Enterprise Rent-A-Car – 2.4% Expedia – 1.5% Fairmont – 3% Hotels.com – 3.6% Hotwire – 2.4% Marriott – 3% Orbitz – 3.90% Priceline.com – 2.4% PricelineEurope – 3.3% Southwest Airlines Vacations – 1.8% Travelocity – 1.8% United Vacations – 3% Virgin Atlantic – 1.8% Westin Hotels & Resorts – 1.8% Is a cruise your style? If you book your cruise through Club Cruise at 1-800-CLUB-SEA, Montclair can earn up to 5%!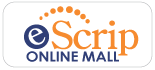 Easy Money
1000s of participating merchants! To make your purchase count, you MUST use this link!